Headlines within the crypto community have been abuzz with the news of upcoming Exchange-Traded Funds (ETFs). As a result, many crypto enthusiasts are excited to see what will happen to the currency and its price if these ETFs are accepted. However, for some members of the community, there are far more pressing issues to focus on first.
One of crypto's most influential figures, Ethereum founder Vitalik Buterin, believes that the adoption of cryptocurrencies is the community's number one objective and should be considered a higher priority than ETFs. He expressed this opinion in a recent tweet that was shared over 3,000 times and received over 11,000 likes:
I think there's too much emphasis on BTC/ETH/whatever ETFs, and not enough emphasis on making it easier for people to buy $5 to $100 in cryptocurrency via cards at corner stores. The former is better for pumping price, but the latter is much better for actual adoption.

— Vitalik Non-giver of Ether (@VitalikButerin) July 29, 2018

We reached out to a number of experts on this topic to see if they agreed with Buterin, and what they thought could be done to increase adoption.
Alexey Raevsky, Bloomio
Alexey Raevsky,  CTO and co-founder of Bloomio, a Startup Crowdfunding Platform providing Crowdfunding Investment in Startups through the use of blockchain, disagrees with Buterin. "I do not fully agree that low accessibility of the crypto is a real obstacle for its mass adoption," Raevsky told The Bitcoin Mag. "I see more objective, core reasons for that. First, demand for crypto is not that high among the general public. There are still not a lot of motives for buying small amounts of crypto. Second, the technology is not seamless. For IT-savvy people it's normal, but for them, existing channels are sufficient. Less sophisticated users might have difficulties with the whole crypto lifecycle, so selling coins at corner stores is not a solution."
Connor McGill, HACK Fund
Connor McGill a partner of HACK Fund, a venture fund created by Hackers/Founders (H/F) that uses blockchain technology to provide accelerated liquidity to investors, states that "There needs to be more getting of actual crypto into the hands of users, and demolishing the 'It's too complicated for me' outlook. I agree with Vitalik: There is a reason why Robinhood and apps like it took off years ago. They brought stock trading to the common person. You didn't need an E-Trade account or be a stock guru to pick up a few shares of a company you're interested in. There needs to be more of this in crypto."
Torrance Carroll, HACK Fund
Torrance Carroll, another partner of HACK Fund, weighed in: "Yes, I agree that there needs more adoption in simple crypto exchange solutions for retail, but most of the concerns are on the regulatory side and that people are hesitant to make purchases in a highly inflationary/deflationary asset. Investors who understand ETFs understand the short-term risks and potential long-term values. Once the ETFs are more established, regulated and provide safe returns, perhaps we'll see more adoption in other sectors."
Joseph Colón, Gimmer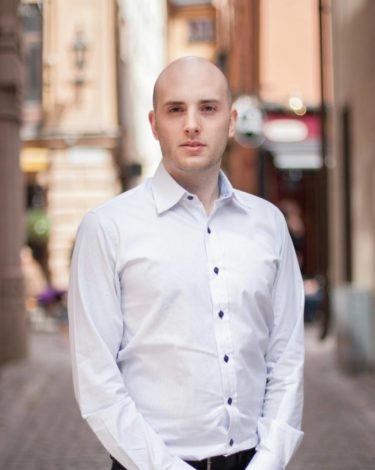 Lastly, we have cryptocurrency expert Joseph Colón, Marketing Director of Gimmer, an automated cryptocurrency trading platform and community built as a decentralized application on the Ethereum Blockchain: "I agree with Vitalik. I don't think the market really needs ETFs right now, what it needs is adoption and accessibility. This process has been slow, but I think that projects like Ethos that are introducing an effortless fiat gateway will help accelerate adoption and accessibility."
Evidently, wider adoption of this new technology can help it become something bigger. Whether or not it is a greater priority than the current ETFs is still open to debate, however, both of these focus points are gradually improving the community, with an overall positive outcome for everyone involved, or so we can expect.
Phuong Nguyen, Remitano
(Updated 8/8/18) – In addition to the above experts, we also spoke with Phuong Nguyen, Co-founder of Remitano, Bitcoin P2P Trading platform, who said "We really don't know how much attention ETFs are getting, but this world should be capable of doing multiple things at once to make crypto popular. The twins are pushing for ETFs, other startups are pushing for crypto to cards payment. Other like us (Remitano) are pushing for peer to peer exchange that allow fast crypto to fiat and back to crypto anywhere in the world. Perhaps no particular approach would dominate, we need everything combined as each serves a different group of people."